About Adam Equipment
The Right Balance
Since its inception, the Adam brand has symbolised trust, performance and value. For over thirty years, the company has been producing balances and scales known to professionals globally for their superior quality, reflecting Adam's steadfast commitment to both customer satisfaction and user-focused product development. Today, more than ever, customers are turning to Adam for their balance and scale needs.
Trusted Worldwide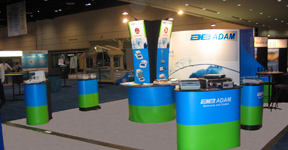 The Adam brand is internationally recognised for its reliable balances and scales, backed by responsive support and sales. Since the Company was founded in the United Kingdom more than three decades ago, Adam has strategically established a carefully designed network of offices throughout the world and this ensures that a high level level of service is provided to all of its customers, wherever they are.
Adam's corporate headquarters in the United Kingdom continues to guide the global organisation, ensuring that Adam's high standards are maintained at all of its locations. Adam's offices in South Africa, the United States and Australia all are on growth tracks within their respective markets and the recently opened, state-of-the-art manufacturing base in China strengthens the Company's global reach.
"...moving forward, leading the way for a promising future."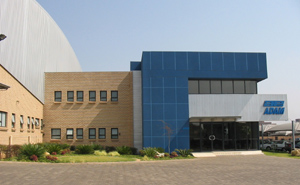 Superior products for enhanced performance
Customer requirements are the ultimate driving force behind each new product development and Adam's products boast the very latest in technology and user-friendly features. Adam serves the laboratory, education, industrial, retail and medical markets around the world with a wide range of quality balances and scales. Biochemists in pharmaceutical labs, geologists in the field, teachers in the classroom and industrial workers on the assembly line are among the professionals that count on Adam's products to quickly, easily and reliably meet their specific application needs.
Specialist distributors for a true partnership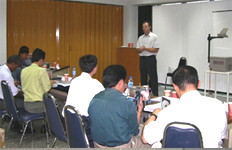 Adam extends its reputation of trust through its distributors, carefully selected and thoroughly trained on all the Company's products, as well as its business philosophy. All Adam distributors share Adam's commitment to trust and value and are fully qualified to provide the complete range of customer support both before and after sales, and in all aspects of service, repair, maintenance and calibration. Every Adam facility provides a full range of services, offering Adam's worldwide customer base a responsive support and assistance.
A promising future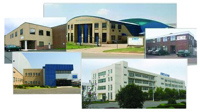 Adam began with a pledge to always deliver products with the right balance of speed, performance and value to all its customers. The Company takes great pride in meeting this goal each day, with every customer, and Adam's commitment to ongoing, customer-driven product development will ensure that the Company always moves forward, leading the way for a promising future.
". . .serving the laboratory, education, industrial, retail and medical markets around the world..."